Breathe-zy Anti-Suffocation Pillows
NOW AVAILABLE IN BOTH ADULT AND JUNIOR SIZES
The Breathe-zy Anti-Suffocation Pillow is designed to be breathable, practical and comfortable, whilst assisting in the prevention of SUDEP.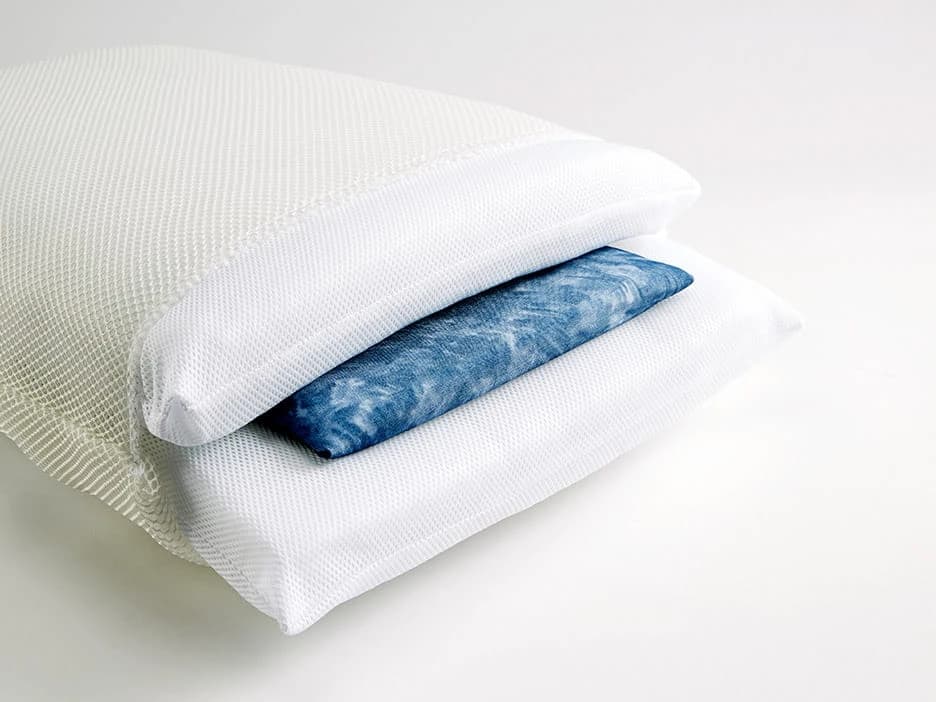 About Breathe-zy Anti-Suffocation Pillows
The main cover is constructed from an innovative three dimensional fabric and surrounds two pieces of soft mesh fabric, joined 10mm apart with strands of polyester fibre creating a 'wall of air' that won't crush when depressed.
The cover is then filled with two fibre pads, each encased in an open weave mesh fabric. Between these two pads is a memory foam insert which provides a 'crown' effect offering greater comfort. This insert is encased in a waterproof easy-clean cover. This 3D cover is fully removable, and is machine washable. Then the whole pillow has a washable open mesh removable cover in a choice of four colours.
All Breathe-zy products are UK designed and manufactured in the UK, this includes all the individual components that make up the products.
The major advantage of our design is that the whole of the surface of the pillow is breathable, not just certain areas.
This ensures that at all times, regardless of your sleeping style, you are always in a safe and secure position.
This innovative design has been registered as a CLASS 1 MEDICAL DEVICE with the Medicines and Healthcare Products Regulatory Agency.
The Medicines and Healthcare Products Regulatory Agency (MHRA) is an executive agency of the Department of Health in the United Kingdom which is responsible for ensuring that medicines and medical devices work and are acceptably safe.
This product is an aid to epilepsy, not a cure. And is in no way intended to replace medical care or attention by a qualified practitioner. We strongly advise all users with health problems to consult a doctor.
Incredible Pillow & Invaluable Companion
I am proud to say I have had my Breathe-zy Pillow for the past few months. It has proven very helpful when I have night time seizures As well as when I sleep I often move about during my sleep having had a few seizures where I have rolled face down in my pillow having a pillow that doesn't impact what so often is a lower than average breath rate for me It really Is a Lifeline.
I find that my pillow Is also regularly very useful when I am working from Home on stuff for my new Business War on Epilepsy and my plans to also create in the not too distant future too, Something I never expected was for my pillow to be helpful in preventing neck aches & when I am working from home.
But equally, as I can predict or yet plan for where or when I have a seizure, In addition to also having a heart condition where I can end up face down on the floor and where part the recovery process with that condition involves me needing to lay down and elevate my legs to my knees to improve blood flow & Recirculate my blood my pillow can all to often be useful in those situations too.
What I would love to see is pillows such as those produced by Breathe-zy made available in Hospitals as well as to potentially be used by paramedics and first responders etc.
I would and do Highly recommend Breathe-zy & their Incredibly lovely Pillows. Although I have yet to try the mattress topper If it Is in anything like the pillow then I would not hesitate to say amazing and worth checking out.
– Sean Hamilton on Sep 26, 2018